also in early march I received the Liberal Democrat Focus On…Mapesbury newsletter. This newsletter was the first opportunity to meet the Lib Dem candidates for the Mapesbury wards. The candidates are Chris Leaman, Sami Hashmi and Hayley Matthews.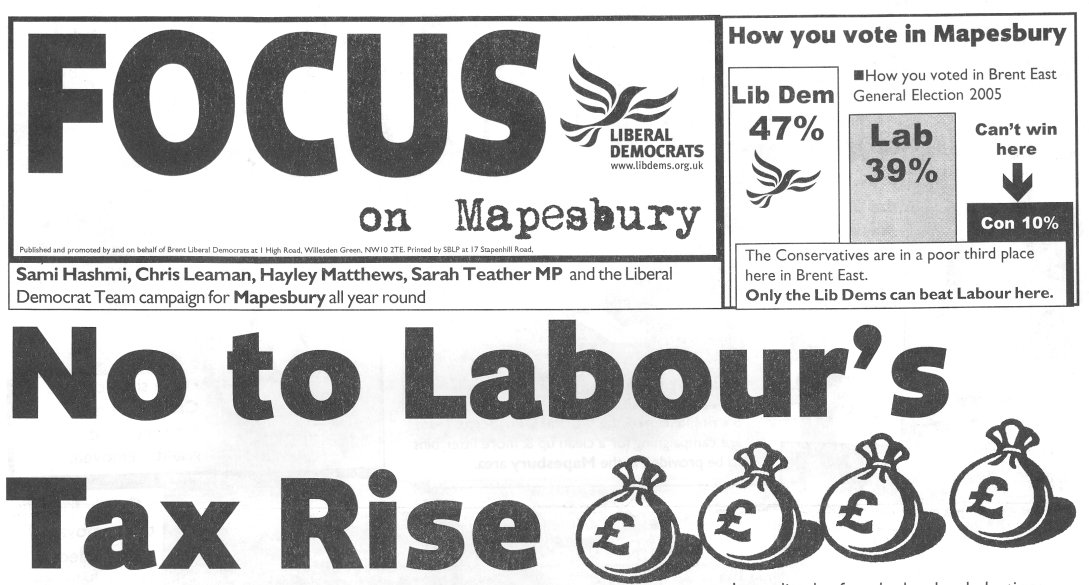 The BELDs expect that a Labour council would again increase council taxes significantly after the local elections. The LDs (as we know) propose a 'fairer system' of local income taxation.
Local education and student finance also make an appearence in the newsletter. Sarah Teather has been consistantly raising the issue of numbers of school places in the House of Commons. And the Lib Dems have been against tuition fees, as highlighted by Hayley Matthews.
The newsletter also draws our attention to a number of quality of environment / quality of life issues that the BELD have been responding to in the Mapesbury area.