Brent Lib Dems have been redistributing the comments made by Labour Cllr for Queen's Park Jonathan Davies on the governance and effectiveness of Brents' Labour Council.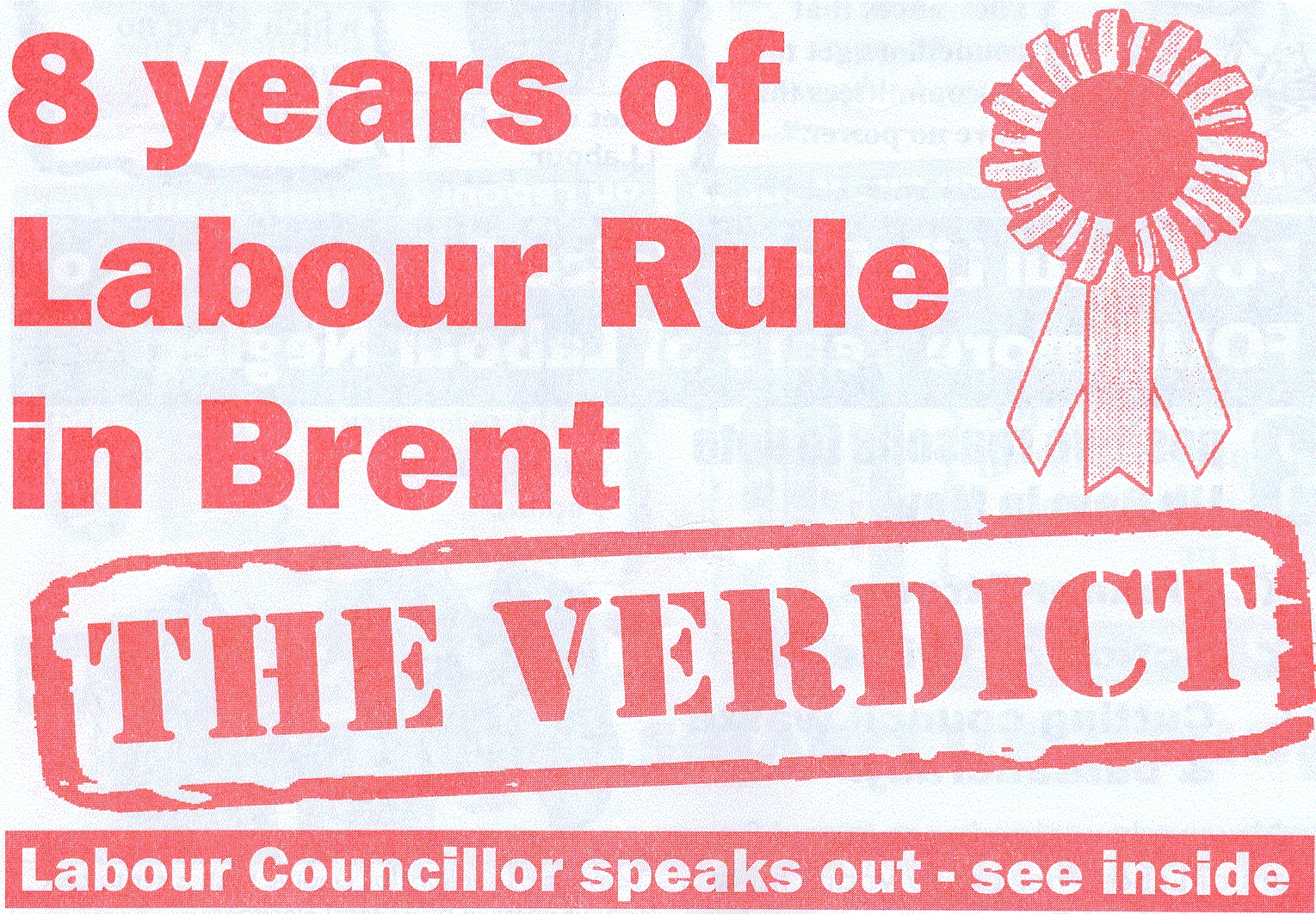 I'm glad to see that Cllr Davies has the ability to speak his own mind and to make judgements based on his observations. His views on the consultation around the proposed development consisting of a tower block in Queen's Park will chime with many in the local area.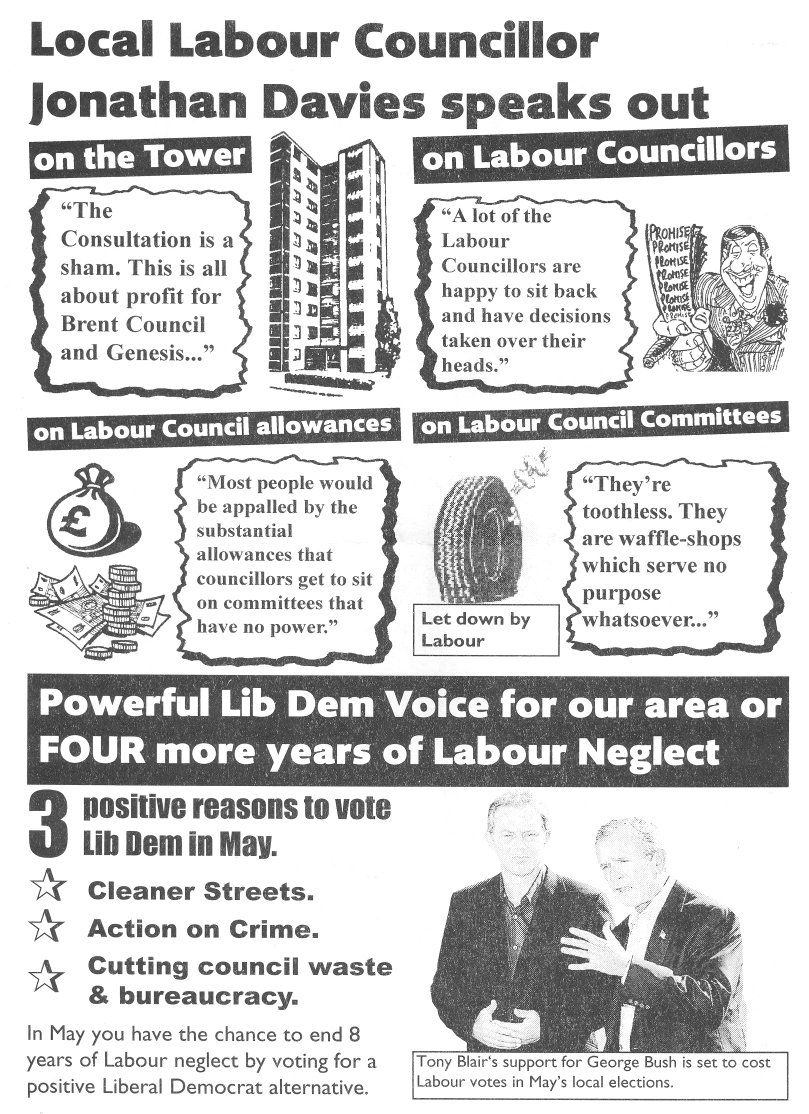 The BELD let themselves down by reprinting the Tony & George snap again - I thought we'd stopped all that after winning a by-election and a general election seat with it. This is a LOCAL ellection after all!