Does Dawn know (or care) where Stonebridge is?
On this mornings electoral communication from the Labour Party, Dawn Butler highlights housing, in particular the investment in Stonebridge and St. Raphael's Estate where monstrous concrete high rises are being destroyed, replaced with low-density and low-rise housing.
Only that is not Stonebridge. It's Trellick Tower, 3miles down the road in Ladbroke Grove…..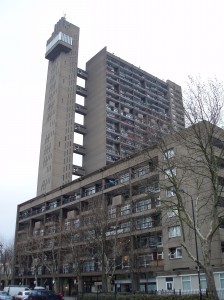 The stock photo comes from PhotoEverywhere.

This isn't the first time Labour have had stock photography issues locally. Remember the 50 extra police on Brent's streets in Yasmin Qureshi's materials in 2005 that were photographed in Shepherds Bush?

>